eGuider Exclusive — December 6th, 2009

The Spark Series, Part 3
OPEN
by Michael Sean Wright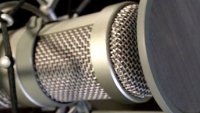 Fellow documentarian Marc Ostrick and I continue our journey through the real-time web with the release of 'OPEN." We traveled to the sleepy but progressive community of Petaluma. This Northern California town, once known as the "Egg Capital of The World" and the film location for George Lucas' American Graffiti, isn't the first place that comes to mind when thinking of creating a media empire.
Leo Laporte has carved out a nearly idyllic existence here in the land beyond Silicon Valley. He launched his own network and streams over a dozen "Netcasts" each week, live from the TWiT Cottage. Surrounded by the latest in tech, a superb staff, and the support of thousands of devoted geeks, Laporte is proving that you can build community from nearly anyplace. He is more than capable of generating capital with revenues currently north of 1.5 million - that number has been doubling annually, and will likely continue to increase. Advertisers are finding that Laporte's audience is far more engaged than the audience of traditional, main stream media. One reason for his success is that Leo has consistently focused on the humanity of technology. He believes that tech should move us forward, empower bold ideas, and be accessible by all.
The story of TWiT really began at the Paul Allen backed TechTV Network, which Laporte helped launch in 1998 (formally known as ZDTV). Millions became aware of Laporte through successful shows like 'Call For Help' and 'The Screen Savers.' I was one of those viewers who tuned in to the network and became a fan of Leo's approachable style and genuine enthusiasm for helping us with our PC (Personal Confusers) issues. The Network wasn't reaching the scale of audience required by the mainstream media paradigms to survive. In 2004, TechTV became G4TV and switched its focus to gaming. In April of 2005, Laporte launched his flagship 'netcast' TWiT - This Week in Tech. Today, the network and its website twit.tv receives 2 million views per week.
Laporte still has a presence on terrestrial radio through his syndicated 'The Tech Guy,' heard on over 200 radio stations throughout the country. The broadcast is for those who want to hear about the latest gadgets and tech issues. TWiT visitors can explore the myriad of show offerings including 'net@night,' This Week in Google,' 'MacBreak Weekly' and 'Windows Weekly.' All the info about the TWiT network can be accessed through https://wiki.twit.tv.
As Filmmakers, we are focused on the story of connection; we hope to elevate the level of conversation happening in and around the social media community. Tech is pushing us to consider the changing landscape of delivery methods, streaming tools, and audience building. Leo Laporte remains a quintessential example of staying true to your voice, sharing your passion, and creating an inviting atmosphere for engagement.
We are thankful for the openness of TWIT and the opportunity to experience, first hand, an emerging network that is changing the model of moving images. We're aware that the net cannot be taken for granted, and we need to be mindful that THE NET WILL ONLY STAY OPEN IF WE FIGHT FOR IT.
Appearances By:
Leo Laporte, Leoville.com
Marc Ostrick, eGuiders.com
Michael Sean Wright, nicefishfilms.com
Erik Lanigan, ErikLanigan.com
Tony Wang, @tonywang
John Slanina, @jammerb
Travis O'Donnell
Dave Sampson
Stuart Hiland
This Week in Tech Panelists:
Leo Laporte, Leoville.com
John C. Dvorak, Dvorak.org
Jeff Jarvis, buzzmachine.com
Baratunde Thurston, baratunde.com
This Week in Google Panelists:
Leo Laporte, Leoville.com
Gina Trapani, ginatrapani.org
Jeff Jarvis, buzzmachine.com
Mary Hodder, Hodder.org
Music provided by:
Travis O'Donnell
Dave Sampson
Stuart Hiland
---

eGuider: Michael Sean Wright
Founder of nicefishfilms
Frequent quoter of big ideas including Hermann Hesse's 1936 poem Hours in the Garden - "I hear music and see men of the past and future. I see wise men and poets and scholars and artists harmoniously building the hundred-gated cathedral of Mind."
blog comments powered by Disqus